Imperial Valley EAOP
The Program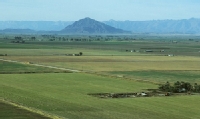 The Imperial Valley EAOP office was established in 1980 as a cooperative effort between the University of California, San Diego (UCSD) and Imperial County School Districts. The program maintains partnerships and offers full services in three districts:
Calexico Unified Hich School District
Central Union High School District
El Centro Elementary School District
Each year, the Imperial Valley Office provides service to 2,000 students of diverse backgrounds from the 7th-12th grades. 
The program is designed to increase the percentage of students who traditionally may not attend a four year post secondary institution. 
Learn more about our work: