Imperial Valley EAOP
The Program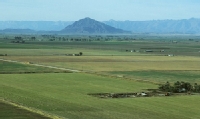 The Imperial Valley EAOP office was established in 1980 as a cooperative effort between the University of California, San Diego (UCSD) and Imperial County School Districts. The program maintains partnerships and offers full services in six districts:
Brawley Union High School District
Calexico Unified Hich School District
Central Union High School District
El Centro Elementary School District
Heber School District
Imperial Unified School District
Each year, the Imperial Valley Office provides service to over 2,000 students of diverse backgrounds from the 6th-12th grades. 
The program is designed to increase the percentage of students who traditionally may not attend a four year post-secondary institution. 
Sevices Offered in Imperial Valley
Academic Advising for 6th-12th graders (A-G Requeriments)
SAT/ACT registration, preparation and advisement
College Application Preparation Workshops
Individual Academic Planning (IAP)
Academic Tutoring
UC College Prep / LEAP Conference
SIR Follow-up advisement
EAOP Senior Survey
College-Going Initiative Services
Who We Serve
We would be happy to assist everyone, but the EAOP's services are available only at specific schools and areas of San Diego and Imperial counties. It is also important to note that the EAOP primarily serves communities that fit the following description: 
Low Family Income
Enrollment/current attendace at a school with limited college preparatory curriculum
Member of first generation in one's family to attend college
Residence in a community with low college going rates
Attendance at a school with below average SAT/ACT exam scores
Learn more about our 
partner schools and organizations
.