Alberto "Beto" Vasquez
Associate Dir., STEM and Community Relations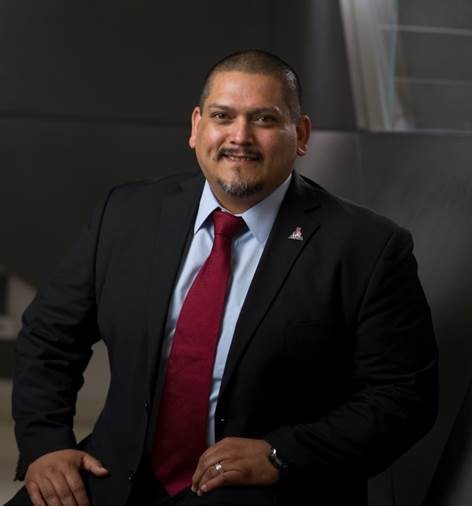 9500 Gilman Drive
Mail Code: 0036
La Jolla , California 92093
Bio

Beto was able to find his path via a community college education at San Diego City College before transferring to UC San Diego where he acquired a BS and MS in biology. He is currently a doctoral student at SDSU in Education and an adjunct community college faculty member.

Although he had many challenges growing up (school dropout, homelessness, incarceration and addiction); he is committed to being a role model; to his four kids, his community and as a professional in higher education. He is an educational advocate for marginalized groups and a great proponent of diversity in Science, technology, Engineering & Mathematics (STEM) fields.

Beto has worked in local government, education and the non-profit sectors and was last employed with the San Diego Community College District.

In addition to his current role with EAOP, where he leads STEM efforts and institutional relations, he is also employed with the Center for Research on Educational Equity, Assessment and Teaching Excellence (CREATE), as a Community Outreach & Engagement Coordinator, and with the San Diego Nanotechnology Infrastructure (SDNI) as the Associate Director of Educational Equity.

Beto spearheads intra- and inter-institutional efforts to increase STEM diversity, access and engagement to disenfranchised communities throughout Southern California by developing P-20 programs, curriculum, initiatives and collaborations. He is very active in the community and has assisted with designing program and events (supporting education, social justice, justice reform, formerly incarcerated populations and underrepresented groups in STEM).
Education