Services of the EAOP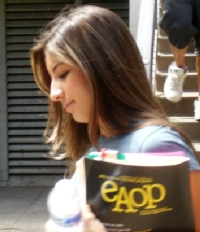 The EAOP offers services including:
Who We Serve
We would be happy to help everyone, but the EAOP's services are available only at specific schools and areas of San Diego county. It is also important to note that the EAOP primarily serves communities that fit the following description:
Low Family Income
Enrollment/current attendace at a school with limited college preparatory curriculum
Member of first generation in one's family to attend college
Residence in a community with low college going rates
Attendance at a school with below average SAT/ACT exam scores.
Learn more about our partner schools and organizations.